Key benefits
Make Amazon accounting easy. A2X will automatically fetch your latest Amazon settlement transactions, and post summarized journals to QuickBooks Online. Reconcile ecommerce settlements with your bank account down to the cent every time you're paid.
Save Time Every Month. Focus on growing your Amazon business and let A2X take care of accounting for your Amazon sales. A2X users tell us, "Amazon accounting takes 20x less time than it used to," and, "A2X has saved me at least 20 hours each month."
Get Reliable Accuracy. A2X is trusted by leading e-commerce accounting firms and thousands of Amazon sellers to deliver reliable, accurate Amazon financial accounting.
How it works with QuickBooks
A2X makes it easy for an Amazon Seller to account accurately for Amazon marketplace sales. A major time drain on any ecommerce accounting firm who has Amazon seller clients is reconciling Amazon sales invoices. A2X solves this problem by automatically sorting and aggregating your Amazon revenue, fees and other transaction data and slotting it into QuickBooks Online. You end up with accurate, reconciled financial records every month, without wasting your time. A2X supports sales through Amazon marketplaces world-wide, and has multi-currency capability built in.
Details
'A2X is the only tool of its kind' - Jeremiah K

A2X automatically fetches and processes Amazon ecommerce settlements, generates journals for each settlement and posts them to QuickBooks Online, automatically.

Each time Amazon initiates a settlement, A2X detects it, loads the transactions, and generates a summary of the revenue, expenses and the various other transactions. Configure A2X to aggregate sales by SKU, by product type, or by country. You select which ledger accounts and tax rates A2X should use for each Amazon transaction type.

A2X is a member of the Amazon Marketplace Developer Council.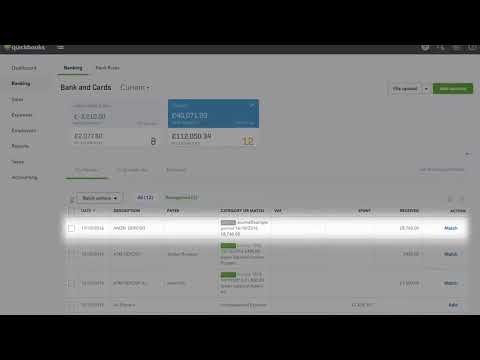 A2X plans start at $19/month. Plans cater for larger sellers, and for those selling with Amazon's European marketplaces and other Amazon marketplaces world-wide.
| PLAN | PRICE | USERS | DETAILS |
| --- | --- | --- | --- |
| Mini | $19 | 50 | Includes 200 orders monthly. Suitable for Amazon sellers who are getting started. |
| Starter | $49 | 50 | Includes 1,000 orders monthly in a single Amazon marketplace. |
| Standard | $69 | 50 | Includes 5,000 orders monthly, and connections to 5 Amazon marketplaces. Ideal for Amazon USA+Canada sellers and Amazon Europe sellers. |
| Premium | $139 | 50 | Includes 10,000 orders monthly, and connections to 5 Amazon marketplaces. Includes personalised support/setup. |
| Larger plans up to 1 million orders | $299+ | Unlimited | Up to one million orders monthly. One-on-one onboarding support. |
A2X has a team of dedicated support staff who are experts at amazon and ecommerce accounting. Primarily email support with phone/Skype/Google Hangout support sessions booked as required.
Contacts
contact@a2xaccounting.com Booked as required

Online support:

http://support.a2xaccounting.com
FAQ
How does A2X work?

A2X connects to Amazon Seller Central and to your QuickBooks Online company. Your Amazon sales and fee transactions are imported from Amazon into A2X automatically, summarized and sent to QuickBooks as summary journal entries. The deposit totals of the journal entries will match to the settlement deposits from Amazon in your bank account. The reliable A2X reconciliation ensures every one of your Amazon merchant transactions is properly accounted for in QuickBooks.

What does A2X cost?

A2X is priced based on the number of Amazon regions and markets in which you sell and the number of orders that you receive each month. Entry level plans start at $19 per month for a single market and up to 200 orders, and scaling to sellers with hundreds of thousands of orders every month across all Amazon marketplaces. Our most popular plan is the $59 Standard plan which bundles support for all 5 European marketplaces or all 3 North American marketplaces in a single A2X subscription.

My accounting firm has lots of clients selling with Amazon. Can you help?

Yes. A2X is ideal for your firm and includes features that will help you manage your clients Amazon seller accounting. Register for the A2X accounting partner program to find out more.

What if I can't get my Amazon transactions posted?

We strive for all of our users to be happy and confident their accounting is accurate and hassle-free. If you need help or have problems with A2X, our support staff are standing by to help. If you're not happy with the A2X service for any reason, please contact us. If we really cannot help, we're happy to refund your subscription - we want you to be completely satisfied.
---