Key benefits
Simplify your Amazon accounting - Webgility Unify Online records your Amazon marketplace sales transactions and fees, and reconciles those against your settlement statement, automatically.
Manage your money & inventory - Webgility Unify Online creates a deposit entry for each Amazon deposit amount so you can reconcile it with your bank and syncs your inventory real time with each transaction across Amazon and your other sales channels.
Grow your business - Our powerful dashboard provides a single view of your ecommerce back-office by consolidating data from all of your channels and apps into one place so you can make more informed decisions.
How it works with QuickBooks
Webgility Unify Online connects QuickBooks with Amazon store giving you the power to record and reconcile Amazon marketplace sales, refunds, fees and expenses with your Amazon Settlement statement down to the individual sale.

Our dashboard shows details of the Amazon settlement in an easy to understand format with daily summarized sales & refunds syncing.

Display a complete list of sales and orders in the current settlement period - whether or not they have been settled by Amazon - giving visibility to future deposits, missing orders, and refunds & 100% accounting accuracy.
Details
#1 rated app in Intuit's ecommerce category. Webgility Unify Online integrates to QuickBooks Online with 100+ ecommerce platforms so you can manage your business all from one app. Our powerful integration allows you to:
Automatically track and synchronize all orders and inventory, saving time and money
Record daily sales and refunds without waiting on the settlement report
Manage your product inventory by daily sales postings
Reconcile with QuickBooks Online and your bank statement
Webgility Unify Online also integrate with BigCommerce, eBay, Etsy, Magento, Shopify, Square, & WooCommerce.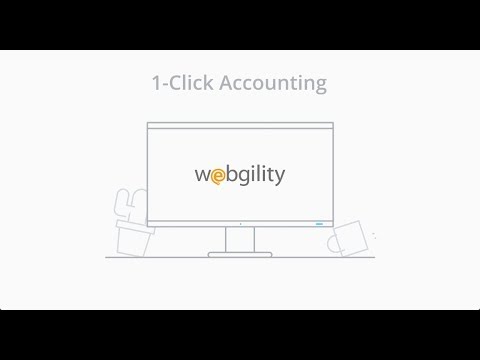 FREE 15-DAY TRIAL
No credit card required. Annual packages reflect 20% discount. More info, visit www.webgility.com/pricing or call (877) 753-5373.
| PLAN | PRICE | USERS | DETAILS |
| --- | --- | --- | --- |
| Starter | $24/month (billed annually) or $29/month (billed monthly) | 1 | Connect to QuickBooks Online or QuickBooks Desktop (U.S. editions). Sync your first online store and 100 orders/month. |
| Growth | $79/month (billed annually) or $99/month (billed monthly) | 1 | Connect to QuickBooks Online or QuickBooks Desktop (U.S. editions). Sync up to 3 online stores and 1,000 orders/month. |
Unlimited support by email, chat, and phone during business hours.
Contacts
(415) 964-4404

Online support:

https://help.webgility.com
FAQ
How do transactions from my online store post to QuickBooks Online?

Postings to QuickBooks Online can be customized as either individual sales receipts or invoices for each online order. They can also be posted as a daily consolidated batch per sales channel, to reduce data volume into QuickBooks and streamline reconciliation. You can individually customize your store postings.

Can I sync my inventory quantities in QuickBooks Online to Amazon to keep my product availability status accurate and up-to-date?

Yes, once products are linked from QuickBooks Online to Amazon via Webgility Unify Online, syncing is possible. Transactions from Amazon will sync to QuickBooks, reducing on-hand volume. As you replenish your inventory, you can sync those quantities to Amazon either automatically (on a set schedule) or manually (on demand).

How does Webgility Unify Online handle customer matching with online orders that are posted to QuickBooks Online?

Webgility Unify Online can be configured on a per-store basis to use a single customer record (like a generic "Amazon Customer" with a fixed set of attributes, including ship-to and bill-to addresses). Or it can match "non-existing" customers to QuickBooks Online using several criteria (like First Name/Last Name or Email Address) to identify them. New customer records can be created if they are not matched to existing customers.
---