Key benefits
Prioritized Workflows: Anytime Collect tells you exactly who you need to follow up with, whether it is a phone call or an email, what their account information is and any other communication notes you need.
Invoice Dispute Management: Anytime Collect will automatically escalate disputes to a credit manager when necessary. Each invoice can be tagged with a reason code for tracking purposes and help you avoid issues in the future.
Communication History & Notes: All customer communication is logged in Anytime Collect so you can quickly see a history of phone and email communication. You may also make account notes for each customer and view customer information from one screen
How it works with QuickBooks
Get Paid Faster with A/R Invoice Collections

• Seamless Integration with QuickBooks
• Know Who To Call, When, & Why
• Document What You've Done
• Improve Cash Flow & Get Paid Faster!

Details
Anytime Collect is an automated Accounts Receivable Credit and Collections Software. Made specifically for businesses selling on credit terms, Anytime Collect automates invoice dispute management, cash forecasting, customer communications, invoice presentment, online bill pay and credit management. The entire collections process becomes quicker and easier.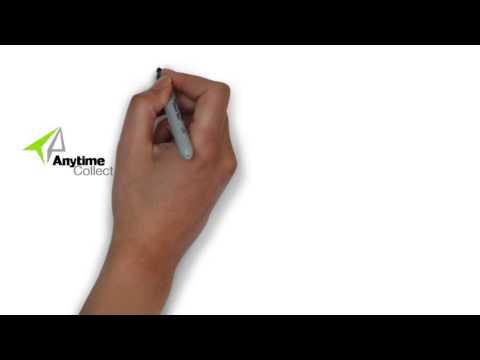 Anytime Collect offers automation for small businesses to collect more quickly and reduce A/R, all within an affordable plan
| PLAN | PRICE | USERS | DETAILS |
| --- | --- | --- | --- |
| Anytime Collect Standard Edition | Call for pricing details | 20 | Anytime Collect Standard Edition supports up to 20 users with all the benefits of Express Edition plus dispute management, custom grids and saved grid settings,data export to Excel, automated escalations and more! |
| Anytime Collect Enterprise Edition | Call for pricing | Unlimited | Anytime Collect Enterprise Edition supports global companies with needs for unlimited users and advanced workflows |
Product and technical support is accessible from the built-in customer support center with access to tutorials, a product knowledgebase, and a user community forum. Customers can chat with support agents and log support requests online.
Contacts
support@e2btek.com (440) 352-4700

Online support:

http://anytimecollect.com/customer-support/
FAQ
Why Anytime Collect?

Accounts receivable is your largest source of working capital and probably your largest asset. Manage it effectively and you can: 1. Get paid faster 2. Improve cash flow 3. Reduce bad debt write-offs 4. Improve customer communications 5. Spend more time talking with customers. Check out the ROI benefits of automated accounts receivable here: http://anytimecollect.com/roi-accounts-receivable-software/

How is Anytime Collect Different?

Anytime Collect goes well beyond other Apps with advanced features so you can get more done in less time. And unlike other Apps, you can tailor the accounts receivable and collections process to your needs with options to upgrade to more advanced features as your company grows.

What can we do with the QuickBooks Edition?

Our QuickBooks Edition is designed for simplicity. You can manage accounts, communicate with customers, and centralize customer and invoice information in one system. Send emails, log phone calls, and review customer communication history with full access to dashboards and reports to understand what's happened and what you still need to do. Need more users or features? No problem – contact us (sales@e2btek.com) to learn about upgrade options.
---