Key benefits
FAST — REAL-TIME PROCESSING Veryfi is machine powered end-to-end. Veryfi extracts data from your receipts and bills in under 3 seconds guaranteed. You can truly throw away that paper copy.
RELIABLE — ACCURATE AND FAIL-SAFE Veryfi is built by expert software engineers with a focus on quality, delightful user experience, security, and software reliability. You can now do everything on the go and in context, even offline.
SECURE – YOUR DATA IS PRIVATE AND SAFE All data between you and Veryfi is AES encrypted in transit and at rest at AWS. Veryfi is the only company that is HIPAA & GDPR compliant - we do not use humans to process your data, only machines end-to-end.
How it works with QuickBooks
Receipt/bill tracking in real-time using machines (not humans). This includes categorization and expense reporting. All seamlessly integrated with QuickBooks. Loved by thousands of small businesses, bookkeepers, accountants, and employees alike.
Details
IQBoxy has a new name! VERYFI ?? Read the announcement ? https://www.veryfi.com/news/iqboxy-is-now-veryfi/ Veryfi automates the boring parts of your accounting (data entry, ledger categorization & bank reconciliation) with AI, OCR and machines, not humans. Read more here https://www.veryfi.com/why-veryfi/ inc a chart comparing Veryfi to others who use human labor to see your receipts.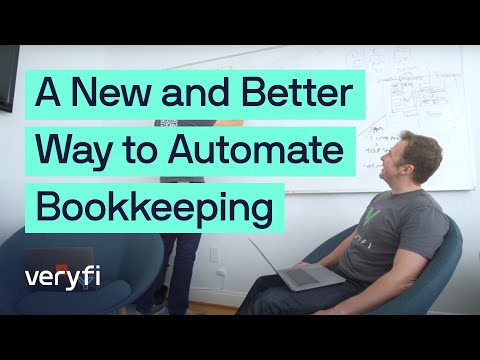 Freemium - use it for Free without Registration. The basics are always free. Upgrade for more powerful business features.
Learn more: https://www.iqboxy.com/pricing/
| PLAN | PRICE | USERS | DETAILS |
| --- | --- | --- | --- |
| STARTER | 0 (FREE) | 1 | Limited-faceted Document Collection, Unlimited Document Storage, Machine Document Parsing (OCR), Budgeting Tools, Ad Supported |
| PRIME | 15 USD / month / user | 1 | Multi-faceted Document Collection, Unlimited Document Storage, Machine Document Parsing (OCR), Budgeting Tools, Priority email support, Process Automation using Rules, Add Users & Share Documents, Expense Reporting, Quickbooks Integration |
Contacts
support@veryfi.com (650) 336-8453

Online support:

https://www.veryfi.com/contact/#qbappsau
FAQ
Do you offer other form of receipt collection apart from scan directly into iqBoxy mobile app?

Yes. We also support processing digital receipts sent to a private email address we provide you after your registration. Our system can process PDF, Image & Doc attached receipts with ease. More detail on this and how to reserve your personal private iqBoxy email address for email receipt collection is located here: https://www.iqboxy.com/blog/how-to-collect-email-receipts

Is it possible to share my collected receipts in iqBoxy mobile app with my spouse or family member privately?

Yes. We call this feature "Linked Accounts". You can add any family member and control who sees the receipts. Learn how to activate this feature by reading our guide on iqBoxy Blog here: https://www.iqboxy.com/blog/linked-accounts As a bonus, you can digitize your Loyalty Cards into iqBoxy app and share them with your family. Share your loyalty cards with them so they can maximize the benefits you enjoy. More about Loyalty Cards here: https://www.iqboxy.com/blog/digitize-customer-loyalty-cards

Can I backup my receipts to a cloud based backup provider like Evernote or Dropbox for my own safe keeping?

Most definitely. The setup takes under 30 seconds to complete and once hooked in we take care of all the heavy lifting for you. Information on activating Dropbox sync is located here https://www.iqboxy.com/blog/connected-apps/dropbox-web-based-file-hosting-sync and Evernote backups here https://www.iqboxy.com/blog/connected-apps/evernote-cloud-based-note-taking We also support a suite other Connected App services which you can read about here: https://www.iqboxy.com/blog/connected-apps/overview

Where can I get more tips, best practice guides and "how to" information on iqBoxy mobile app use?

You can find all the latest "Tip of the Day" listed on our Twitter account here @iqboxy tagged with a has tag iqBoxyTopOfTheDay. If you visit the URL below you will see an aggregate of all the tips: https://twitter.com/search?q=iqBoxyTipOfTheDay
---