Key benefits
Digital Checks are delivered over email
Digital Checks are a digital replacement for cumbersome and costly paper checks. All your Digital Checks are delivered to Vendors using their registered vendor email.
Digital Checks can be deposited into any bank account in the US
Digital Checks are instantly and automatically deposited into any bank account that your vendor chooses to. We support all banks in the United States.
We also mail traditional paper Checks to your Vendors for you
If your Vendor does not want to deposit their Digital Check online, they can simply print it out themselves, or ask for a paper Check mailed to them through USPS.
How it works with QuickBooks
Installing the Checkbook App
Click on "Get App Now" to authorize Quickbooks to integrate with Checkbook. You will be redirected to checkbook.io to verify your bank account instantly. After bank verification, your checks will be recognized and sent as Digital Checks.

Sending Checks from Quickbooks
You can create a Check transaction directly from Quickbooks & mark it as "Print Later" to alert our system to pick it up and send a Digital Check. Use the "Pay Bills" screen instead with the same method to send many Checks at once.
Details
Receiving Digital Checks
First time recipients will be asked to verify their identity online. This process takes 60 seconds for 'instant verification' using online banking credentials, or 24 hours for 'manual verification' using micro-deposits to the recipient's bank account. After this first time, all future Digital Checks are automatically deposited.

Recipients don't need to signup to receive payment.
They can also print Checks at home or ask for a mailed paper Check.
We want to support all your Vendor's preferences. So, our additional deposit options are flexible!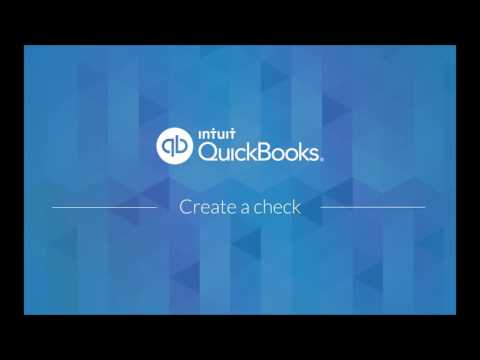 No sign-up fee. $9.95/month - send your first three Digital Checks for free!
| PLAN | PRICE | USERS | DETAILS |
| --- | --- | --- | --- |
| $9.95/month + Flat Rate Per Check | $0.79 per check with $9.95 monthly fee | Unlimited | $0.79 is less than half the cost of mailing paper checks. Plus instant delivery and no more "lost Checks". |
Send us an email at support@checkbook.io or better yet come Live Chat with us at www.checkbook.io!
Contacts
+1 650 761 0008

Online support:

https://faq.checkbook.io/quickbooks-online
FAQ
How are Digital Checks different from eChecks?

Digital Checks provide for instant bank account verification and offer overnight settlement. The recipient has a choice of either depositing online or printing the Digital Check out - unlike eChecks which offer neither instant verification nor online deposit capability.

Can Digital Checks be used for Accounts Receivable or are they only for Accounts Payable?

Digital Checks can be used for either AR or AP, but the current Quickbooks app is designed for AP functionality. If you want to use Digital Checks for AR purposes you can look at the various options available in your merchant portal on our website https://www.checkbook.io.

How do I verify my bank account? Can I choose between multiple bank accounts to send out Digital Checks?

You can verify your bank account instantly on our website or request that we make micro-deposits to your bank account in QuickBooks. Currently we allow just one bank account per QuickBooks account, but you can change the account at will.

When is the money withdrawn and when does the recipient get paid?

The funds are withdrawn overnight and deposit within three business days.
---