Key benefits
Tradify is an all-in-one job management app designed specifically for contractors with 1 to 20 employees. Almost 10,000 electricians, plumbers, HVAC, builders landscapers and other contractors use and love Tradify across the world.
It contains everything a contractor needs to cut back on admin and eliminate paperwork. From quotes and invoices to timesheets, job management, purchase orders, scheduling and job profitability reporting, Tradify handles it all with ease.
90% of our customers choose Tradify because it's easy to use. Even technophobes can get up-and-running on the app in a snap, without any expensive training or ongoing support.
How it works with QuickBooks
Stressed and tired from all the time spent dealing with paperwork? Tradify gets you quoting and invoicing faster, and transfers invoices, bills, payments, customers and suppliers directly into QuickBooks. You'll spend less time dealing with tedious admin. If you're an existing QuickBooks Online user, send customer and supplier information to Tradify with the click of a button, which means setting up Tradify is a snap. With QuickBooks Online and Tradify working together, get greater cash flow visibility and accurate, up-to-date records.
Details
Say goodbye to nights spent stressing over the paperwork. On average, Tradify cuts admin time by about 30%. Hello nights and weekends! Tradify collects all the data you need in one place, enabling you to accurately schedule jobs and communicate information with the field team. No more firefighting and babysitting the field workers. Gain more control of your people and processes. See where your team is at any time by following the GPS map, and use the photos and notes features to record work done on site. With everything stored in one place, Tradify's got all the info you need to stay on top of things.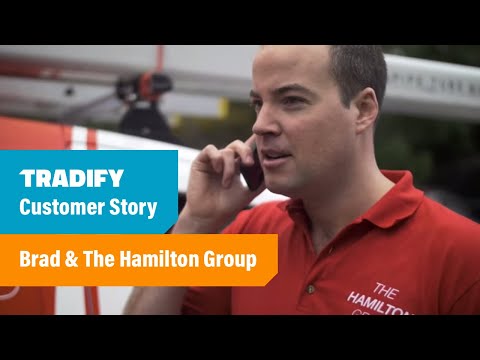 A low cost and simple pricing structure with no contracts or commitments makes tradify the right choice for Trades business of all sizes.
| PLAN | PRICE | USERS | DETAILS |
| --- | --- | --- | --- |
| Tradify Unlimited - USA | $25 per month | 1 | $25 per month per user with full access to unlimited support, plus no setup costs, contracts or commitments. |
| Free trial - Tradify Unlimited | Free | 1 | Discover how Tradify can help transform the day-to-day running of your trade or contracting business with this 14-day trial. There's no credit cards, contracts or dramas. So why not try Tradify for free today? |
Speak to real people whenever you need help with unlimited support via email or phone and online helpdesk.
Contacts
support@tradifyhq.com +1 619 719 5544

Online support:

https://support.tradifyhq.com
FAQ
Who is Tradify for?

Tradify works well for those in the trade, construction or field services sector including Electricians, Builders, Plumbers, Painters, HVAC technicians, Security, Locksmiths and many more including the likes of lawn care and pool cleaning specialists, property maintenance and more!

What training does Tradify have?

We have an extensive knowledge base of articles in our help center to help get you up and running. We are also available over the phone and online where one of our support specialists can help answer any questions you may have about getting up and running on Tradify.

How long does it take to setup Tradify?

Typically you can set up Tradify in less time than it takes you to have your lunch break.
---