Key benefits
Business Valuation: Bookvalu will automatically calculate a range of value of your business as well as trend how that value changes over time.
Financial Forecasting: Automated financial forecasting of the Income Statement, Balance Sheet, and Cash
1-Click PDF Financial Report: Create a well-designed financial report with the click of a button. Use the report to secure a loan, update investors or just to run your business.
How it works with QuickBooks
Seamlessly connect your QuickBooks Online account to Bookvalu once and your all set! Bookvalu will automatically create 5-year financial forecasts, conduct ratio analysis and value your business. It's that easy!
Details
Bookvalu gives small businesses access to powerful financial tools like financial forecasting and business valuation in an intuitive and cost-effective way that seamlessly connects to QuickBooks Online.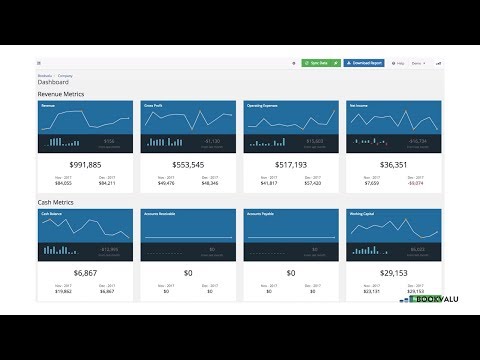 Bookvalu Pricing Plans
| PLAN | PRICE | USERS | DETAILS |
| --- | --- | --- | --- |
| Beta | Free | N/A | Bookvalu is free during the beta period. |
Your Bookvalu subscription includes complimentary email support, as well as a full Support Center.
Contacts
support@bookvalu.com support@bookvalu.com

Online support:

https://bookvalu.zendesk.com/hc/en-us
FAQ
What is Bookvalu?

Bookvalu is a secure web application that provides

Is Bookvalu for all companies?

Generally, yes. In order to accurately forecast your company's financials, it is there needs to be enough historical data to establish a baseline. Six or more months of historical data is required.

Does Bookvalu sync with my existing QuickBooks financial data?

We have made it incredibly easy to sync your existing QuickBooks financial data with Bookvalu. All you need to do is click 1 button to sync Bookvalu with your existing QuickBooks online account and you are all set.

Is the Bookvalu Beta really free?

Yes, Bookvalu is 100% free with no credit card required during the Bookvalu Beta testing period.
---