Key benefits
AUTOMATIC CONFIGURATION: Depending on the location of your business, Budgeto automatically sets up corporate tax, sales tax, wage costs, depreciation rules and all necessary calculations in a budget.
MULTI-SCENARIO & MULTI-USER: Work on different scenarios, see the impact live in your cash budget and share them online with your bankers, accountants or employees.
INVESTORS READY: Thanks to its error-free standard presentation, Budgeto meets the expectations of the most demanding investors, thus speeding up access to financing.
How it works with QuickBooks
Synchronize your QuickBooks account with Budgeto to quickly import your historical accounting data into your budget. Once your account is synchronized, link your QuickBooks accounts to Budgeto and your accounting data will automatically be imported to the right place. This will allow you to build your budget from your actual numbers and update your financial forecasts monthly from your historical accounting data. Have you created new accounts in your trial balance or made previous adjustments? Simply re-sync your QuickBooks account to update everything in Budgeto!
Details
Whether you are a manufacturer, a product distributor, a restaurant owner or a consulting agency, you can easily create any type of budget using Budgeto. Use the app to create products, forecast sales, hire employees, plan expenses, activate lines of credit, create debts, model grants and plan investments of new shareholders. Based on your assumptions, Budgeto automatically builds a 5-year budget which includes a balance sheet, a profit & loss statement, a cash budget and the calculation of various financial ratios. The Export module allows you to instantly print beautiful professional PDF files or export your budget to Excel.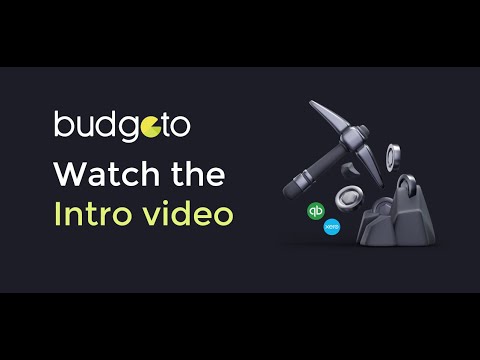 The best budgeting and planning tool at the lowest price on the market! 14-day free trial including the full power of Budgeto. No credit card required. Plans start at $25/month.
| PLAN | PRICE | USERS | DETAILS |
| --- | --- | --- | --- |
| Basic Plan | 25$/month | N/A | Complete 5-year budget - Export in PDF and Excel. |
| Option 1: Unlimited scenarios | 5$/month | N/A | Create unlimited budgets to plan best/worst case scenarios or to evaluate specific projects. |
| Option 2: Unlimited users | 5$/month | N/A | Invite anyone to view and/or edit your budgets. |
| Option 3: QuickBooks Online Integration | 10$/month | 100 | Synchronise Budgeto with QuickBooks Online to start a budget from your actual numbers and to review and adjust your budget every month. |
Our support team is here to help you with any questions regarding the use of the application. Quickly find answers to your questions in our online knowledge base or open a ticket for personalized support. Do you need the support of a Budgeto specialist? We have an extensive network of partners available for you!
Contacts
support@budgeto.com

Online support:

http://support.budgeto.com/
FAQ
Who is this tool for?

BUDGETO is aimed at small and medium-sized businesses in all sectors. BUDGETO can be used by start-ups as well as companies already in operation.

What is this tool for?

BUDGETO is an online software for quickly preparing and sharing business budgets. BUDGETO can be used to prepare budgets on an annual basis and/or to prepare financial forecasts during the year. The historical data management module allows you to enter balance sheets and actual income statements, allowing you to update your financial forecasts monthly and always have a clear view of the future state of your cash flow.

What are the advantages of this tool?

Easy to use, BUDGETO lets you leave traditional spreadsheets and opt for a budgeting tool that requires no installation or update. Thanks to its fully automated interface, BUDGETO makes it possible to prepare business budgets without any accounting knowledge. Therefore, you can build your budgets intuitively, without worrying about calculations. Once your budget is complete, you can create different budget scenarios, share your budget online with partners and export your budgets in PDF or Excel.

Who uses this tool?

BUDGETO is already used by businesses, school boards, entrepreneurship schools, colleges, universities, incubators, accelerators, start-up support organizations, cities, investors, accounting firms and financial institutions.
---