Key benefits
Forecast Realistic Cash Flows and Get Reminders to Follow-up
Generate realistic cash flow forecasts based on promised dates with a single click, and get reminders on smart phones to follow-up with your customers for payments.


Monitor Key info on Smart Phones 24/7
Monitor (a) Receivables, Collections, & Sales by region, city, sales person, and customer, and (b) Payables and Overhead Expenses on both the web and the smart phone.


Auto Email Reminders & Statements on WhatsApp
Send (a) Auto email reminders to customers before & after the promised, payment cycle and invoice due dates, (b) Statement of O/S invoices through email & WhatsApp from smart phones.

How it works with QuickBooks
You are using QuickBooks Online to manage your accounting. Enhance that experience with CashPundit, an award-winning Cash Flow Management (CFM) software. CashPundit syncs customer and vendor transactions, with a single click, straight from QuickBooks Online.
Details
What is more critical than profits is free cash flows. Almost all businesses manage their cash flows in excel. CashPundit helps in transforming this situation by automating the collections process.

1. Maintain communication history in a central place.
2. Get daily notifications and reminders to follow-up on smart phone.
3. Give restricted access to sales persons to follow-up their invoices.
4. Send auto email reminders on promised dates.
5. Monitor actual Sales /Collection against targets.
6. Dial customers directly from the smart phone.
7. Send statement of O/S invoices from smart phone.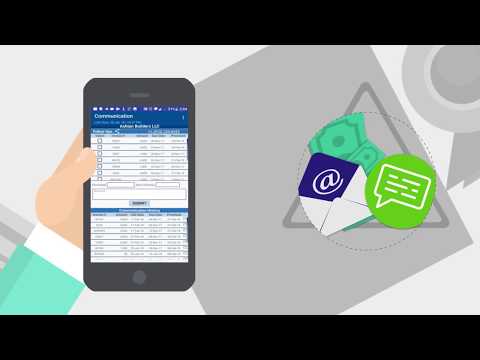 Free 30 day trial. NO credit card required. UNLIMITED customers and invoices.
| PLAN | PRICE | USERS | DETAILS |
| --- | --- | --- | --- |
| Free Trial 30 days | Free | 5 | No credit card required. UNLIMITED customers and invoices. |
| Professional | $25/month | 1 | UNLIMITED customers and invoices. Includes access on web, smartphone, and tablets. |
CashPundit is very easy to use and operate. Anybody who knows how to browse internet can operate it. In case users need any help or face difficulty in understanding the various features of CashPundit, they can either go to help and search for the relevant feature or send us a mail at support@cashpundit.com.
Contacts
support@cashpundit.com +1 (323) 613-9626

Online support:

http://support.cashpundit.com/
FAQ
What makes CashPundit different from similar apps?

Managing cash flow involves managing receivables, payables and overheads. Most of the other apps help manage only receivables. Whereas CashPundit helps manage all three aspects of cash flow management. In addition we help monitor sales.

How secure is my data?

Our servers are hosted on Amazon and backed up daily. We adopt industry appropriate data collection, storage and processing practices, and security measures to protect users' personal Information. These security measures include password protected directories and databases, encryption of key fields in the database, SSL (Secure Sockets Layered) technology, and IP based access restrictions.

Can I login from web, smart phone, and smart tab with one user license?

Yes. A user can login to CashPundit from web, mobile or smart tab with one user license.

Can I see a free online demo?

Yes. You can schedule an online demo here. https://calendly.com/cashpundit/demo
---