Key benefits
Billing clients and collecting money shouldn't be a time-consuming chore! Save hundreds of hours every year with automated invoice delivery, payment reconciliation and past due email reminders.
Powerful and flexible AutoPay options for recurring invoices. You or your clients can setup conditional rules to pay fixed or even fluctuating monthly bills! Pay based on $ amount, QuickBooks Terms or even a CRM/PSA contract!
Professional looking Client Portal that fits your brand. Customers have complete billing transparency and management. They are able to view, print & pay new or historic invoices 24/7 via credit card or low cost Electronic Check (ACH).
How it works with QuickBooks
We synchronize payments to invoices, and your default Undeposited Funds or configured GL account. The system pulls in invoices, payment history, credit memos, and contact email addresses on an automatic schedule, or simply on demand. Payments made in the portal (even partials) automatically record and apply to the invoices in QuickBooks eliminating manual entry.
Details
ConnectBooster synchronizes all Accounts Receivables into a user friendly Client Portal. Clients can view, print & pay invoices online with a credit card or even ACH (Electronic Check). All payment information is stored off-site, in our PCI Compliant data vault.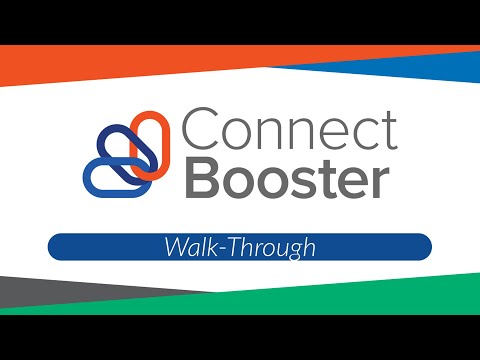 120 Day Guarantee, Pay for What You Use, Month-to-Month
| PLAN | PRICE | USERS | DETAILS |
| --- | --- | --- | --- |
| Consumption SaaS | $99 | Unlimited | Base floor rate for unlimited # of Clients, and Internal Admin user logins. Unlimited Invoice and Payment synchronizations! Please contact us, and a sales rep can get you a more personalized quote! |
Unlimited email and phone support provide confidence for this critical portion of your business! 100% in-house, U.S. based team in Fargo, North Dakota. Real people, right away, each and every time. Personalized On-boarding, and Online Training Academy
Contacts
support@connectbooster.com 877-733-6584

Online support:

https://www.connectbooster.com/support/connectbooster-2-0-support-documentation/
FAQ
Is there a limit to the number of invoices I can synchronize?

Nope! We don't have a hard invoice limit, nor do we charge extra on a per invoice basis.

Is it difficult to get a client logged into the system?

We have built in features to easily send "Welcome Emails" en masse or on a customer by customer basis. We also conveniently grab the primary email from within the QuickBooks record.

Can clients make payments without logging in?

Yes! Clients can do so, but we won't save the payment information for future use unless an account is created.

Can I brand the emails that get sent from your system?

Absolutely! You can use your own email server via SMTP, or easily set your FROM address on all client facing communication.
---