Key benefits
Create your own transparent, automated purchasing workflow. No more lost data or time consuming administrative work. Stay connected anytime through our mobile apps
Build your own purchasing history by having 24/7 access to all POs, quotes, delivery Information and invoices in one place. Make use of more than 200 customization options and multiple user-defined fields.
DPO's interface is easy to use and won the Best IT Innovation Award. Benefit from free updates and new features regularly.
How it works with QuickBooks
DPO offers an instant Integration with QuickBooks Online. Simply connect DPO with your account and DPO will import your supplier information, your items and your chart of accounts list from your QuickBooks account. Once there is a final approval of Purchase Orders, DPO will reimport the Purchase Order information into QuickBooks Online.
Details
This purchase order software helps businesses to improve their purchasing process in terms of speed, security, and consistent documentation of all operations. Moreover, DPO is fully customizable when creating your approval chain, department names, or expenditure types. Products, Chart of Accounts, Departments and Vendor lists can be imported and locked within DPO. In addition, you can redesign your PDF reports and activate an automatic vendor notification once a purchase order receives final approval. All this works on a smartphone app as well to keeps things simple.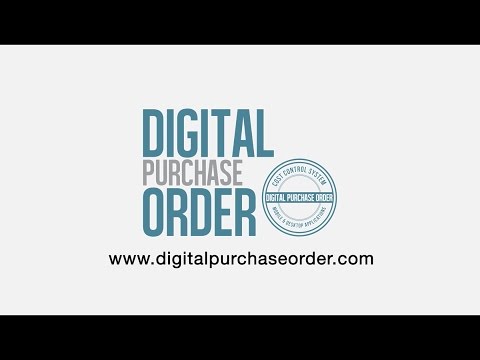 30 days free trial, no credit card required, plans start at $19/mo.
| PLAN | PRICE | USERS | DETAILS |
| --- | --- | --- | --- |
| Basic Edition | 19.00 | 3 | Includes 50 P.O.s and Basic Online Support |
| Standard Edition | 39.00 | 6 | Includes 150 P.O.s and One-on-one Online Support |
| Executive Edition | 79.00 | 10 | Includes 300 P.O.s and One-on-one Online & Phone Support |
| Premium Edition | Email us | Unlimited | Custom plan and Premium Admin Support |
We offer a 24/7 support through our support line +1 888 376 7254 (Int'l: +44 20 331 88 338) In addition you can send us an email to support@digitalpurchaseorder.com or schedule a free demo through www.calendly.com/dpo.
Contacts
support@digitalpurchaseorder.com +44 20 331 88 338

Online support:

https://www.digitalpurchaseorder.com/
FAQ
Are my data safe in DPO?

Yes, we secure all your data against unauthorized access. In addition, we run multiple backups every day.

Can I cancel my subscription?

Yes, if you select our monthly plans, you can cancel your subscription monthly. Annual subscriptions can be cancelled after 12 months.

Since when is DPO on the market?

We are in business since 2013 and have clients in more than 20 countries and more than 16 industries.
---