Key benefits
Scale: 2,000% order volume increase
"You cannot truly scale without Webgility" -Dan Wells | Bases Loaded
Speed: 50% hours saved
"It's simple: you're gonna save time!" -Alec Avedissian | Rareform
Accuracy: 0 human errors
"It just works!" -Shen Li | Epic Mens
How it works with QuickBooks
Webgility connects 100+ ecommerce stores and systems with QuickBooks. Make QuickBooks your master source for financial insights across channels.
Details
Accounting
Automate data entry.
Get true P&Ls for each order, product, channel & more.
Save time with bulk tasks.
Sync everything with QuickBooks.
Manage refunds & cancellations.
Comply with changing taxes. Powerful multichannel ecommerce reporting tool
Financial Reports - See it all on one dashboard.
Customer Reports - Learn more about your biggest fans.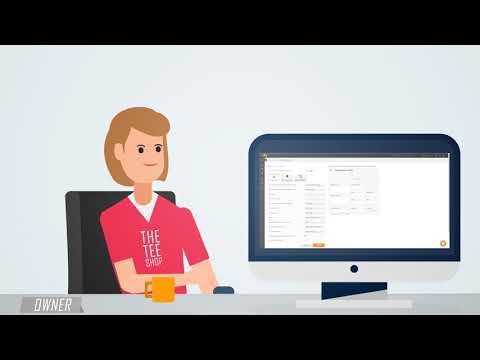 START FREE TRIAL. No credit card required.
| PLAN | PRICE | USERS | DETAILS |
| --- | --- | --- | --- |
| Lite Plan | $99/month (billed annually) | 1 | Connect to QuickBooks Online or QuickBooks Desktop (U.S. editions). Sync up to 2 online stores and up to 1,000 orders/month. Need more? Ask us about our Advanced Accounting & Inventory Plans. |
Unlimited and fabulous support by email, chat, and phone during business hours. Our Customer Success team will go to the ends of the earth to help you succeed. Promise.
Contacts
support@webgility.com (877) 753-5373

Online support:

https://help.webgility.com
FAQ
How do transactions from my online store post to QuickBooks Online?

Postings to QuickBooks Online can be customized as either individual sales receipts or invoices for each online order. They can also be posted as a daily consolidated batch per sales channel, to reduce data volume into QuickBooks and streamline reconciliation. You can individually customize your store postings.

Can I sync my inventory quantities in QuickBooks Online to my online store to keep my product availability status accurate and up-to-date?

Yes, once products are linked from QuickBooks Online to your online store via Webgility, syncing is possible. Transactions from your online store will sync to QuickBooks, reducing on-hand volume. As you replenish your inventory, you can sync those quantities to your online store either automatically (on a set schedule) or manually (on demand).

How does Webgility handle customer matching with online orders that are posted to QuickBooks Online?

Webgility can be configured on a per-store basis to use a single customer record (like a generic "Online Store Customer" with a fixed set of attributes, including ship-to and bill-to addresses). Or it can match "non-existent" customers to QuickBooks Online using several criteria (like First Name/Last Name or Email Address) to identify them. New customer records can be created if they are not matched to existing customers.

Do I have to pay extra for support?

No. All of our plans include technical support via phone, email, and chat. However, there are differences between which tiers of support and onboarding services you have access to, depending on which plan you chose. Additionally, you will have access to our helpdesk, which is filled with hundreds of articles, videos, and guides which can answer almost any question you have about the software.
---