Key benefits
No more data entry

Recover 40 hours per month to spend more time on your business and with your loved ones than in the office doing data-entry. Veryfi uses proprietary OCR (optical character recognition) to extract data in seconds.

No more lost receipts

Snap receipts with our award winning mobile apps (iOS & Android - 4.9/5 stars, 1.8K Ratings) and immediately throw the paper away. You can even forward digital invoices to your new unique bespoke email address.

Secure cloud storage

Veryfi is HIPAA, GDPR & CCPA compliant. Store fully compliant images of your paperwork securely online. Veryfi's backoffice is 100% machine powered so you can rest assured only YOU see your data.
How it works with QuickBooks
Veryfi integrates seamlessly with QuickBooks, extracts & categorizes your business transactions before posting it into your QuickBooks account.

Here's how you get started;
Scan, snap or email a copy of the document to Veryfi
Veryfi extracts, categorizes and draws insights from your data in under 10 seconds (ahhh the power of 100% machine powered backoffice)
Approve transaction for QuickBooks sync or set a Rule to automate it
That's it :-) Demo? Schedule 1:1 Demo
Details
Click "Get App Now" for a Free Trial
or Schedule a 1:1 FREE Demo with Veryfi cofounders: https://www.veryfi.com/schedule-complimentary-demo/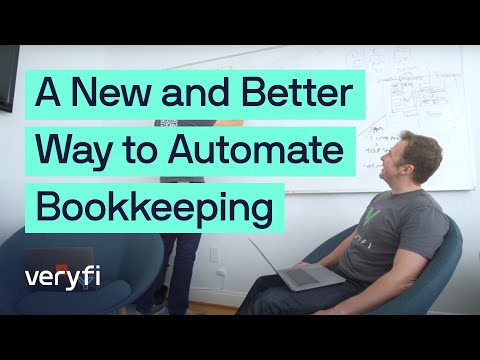 Freemium SaaS model. Upgrade for more powerful business features on PRIME/+ plans.
Learn more: https://www.veryfi.com/full-features/
| PLAN | PRICE | USERS | DETAILS |
| --- | --- | --- | --- |
| LITE | 0 (FREE) | 1 | 10 Document OCR Scans /mo, 30 Logbook Drives /mo, Budgeting Tools, 6 mo Document Storage |
| PRIME | 15 USD / month / active user | Unlimited | Unlimited Document Real-Time OCR Scans, Unlimited Document Storage, Unlimited Logbook Drives, Budgeting Tools, Priority Email Support, Process Automation using Rules, Team Setup, Expense Reporting, Quickbooks (QBO), Dropbox etc Integration. |
| PRIME+ | 30 USD / mo / active user | Unlimited | Same as PRIME and Unlimited Project Tracking, Unlimited Timesheets, Airbnb Ledger Importer, QB Desktop Connector and API access. |
| API | 9c | Unlimited | Extract data from receipts, bills & invoices in 3 seconds. World's fastest Document OCR with Machine Learning. More info inc. API early access request form |
| Accountants | NA | Unlimited | Modern tools to transform your practice. Learn more |
We love feedback and want to hear how we can service you. If you want to leave feedback on Veryfi products please do so here
https://www.veryfi.com/feedback/
If you want to learn how to use the Veryfi app, check out this video:
https://www.youtube.com/watch?v=dLaNoSaEdz8
Contacts
support@veryfi.com (650) 336-8453

Online support:

https://www.veryfi.com/contact/#qbappsau
FAQ
How does the 14-day free trial work?

When we say free, we mean free. No credit card, contract, or signature required. At the end of your 14-day trial, simply enter your credit card information to officially activate your account and continue using Veryfi. We'll even save your data, so you don't have to start over.

Is Veryfi approved by the tax authorities in my country?

Yes. Digital copies of receipts and invoices are accepted by the Internal Revenue Service (IRS), the Australian Taxation Office (ATO), the Canada Revenue Agency, HM Revenue & Customs (HMRC), the Irish Revenue, the New Zealand Inland Revenue and most other tax authorities.

How long does it take for Veryfi to process my items?

Instant. No waiting or processing queues. Instant data extraction without templates, vendor identification from logos, trained tax categorization and fort knox security. Veryfi achieves this feat through the use of machine powered backoffice with Artificial Intelligence (AI) and Optical Character Recognition (OCR).

Unlimited Plans? That's crazy!

Yes. Unlimited everything! Unlimited Document OCR, Unlimited File Storage (for tax and project documents) and Unlimited custom Reporting. No headaches. No worries. Use it 24×7 without counting storage usage or looking at your usage meter.
---