Key benefits
mHelpDesk helps reduce double data entry for QuickBooks users by syncing data directly between the two systems. Less "computer time" and fewer errors! mHelpDesk customers who use QuickBooks save time and are more organized.
mHelpDesk is compatible with both QuickBooks Desktop® and QuickBooks Online®. Unlike other field service programs that only support QuickBooks Online®, you won't have to change the way you use QuickBooks to start using mHelpDesk.
Transfer your QuickBooks settings to mHelpDesk with a push of a button. Your customers, price lists, tax rates, terms and other settings can be synced to mHelpDesk so you can start using mHelpDesk instantly.
How it works with QuickBooks
QuickBooks combined with mHelpDesk is a powerful solution. The two give you comprehensive business management solution. mHelpDesk handles all your service management needs, while QuickBooks handles all your accounting needs. Our proven integration with QuickBooks ensures the two programs can talk seamlessly with each other to keep everyone on the same page.
Details
mHelpDesk eliminates slow, repetitive, and manual processes for field service businesses so they can spend more time on the things they love. Our customers improve their operational efficiency by automating everything from customer contact, to scheduling, billing, payment, and all of the steps in between. Our in-house, expert customer support team provides live guidance via phone, chat and email. mHelpDesk has been around for over 10 years, and has helped over 20,000 customers save time and get organized.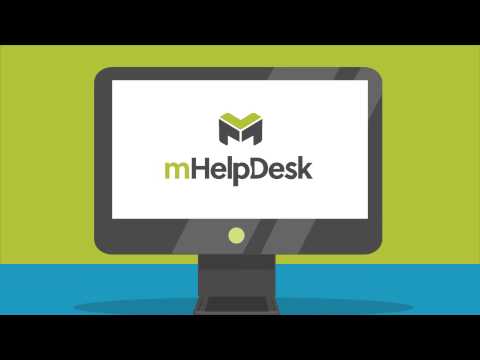 14-day free trial. Plans are based on features and number of users. Premium setup is available.
| PLAN | PRICE | USERS | DETAILS |
| --- | --- | --- | --- |
| PRO | $169 per month | 3 | Features included: Live Training & Support, Scheduling, Job Tracker, Estimates, Invoices, Payment Processing, QuickBooks Sync. Additional users available for a fee. |
| GROWTH | $249 per month | 8 | Features include: Everything In PRO + Single Custom Form, 5000 Text Message Notifications, Lead Manager, Equipment Tracking, Time Tracking, Inventory Tracking. |
| SUCCESS | $374 per month | 10 | Features include: Everything In GROWTH + Multiple Custom Forms, 10000 Text Notifications, Custom Reporting, Convert Emails To Jobs, Team Management, Maps & Geo Tracking. |
Free support from real people! Our friendly customer happiness team is available by phone and chat Monday-Friday to help you with anything you need. New customers will work 1-on-1 with a personal success coach to guide them through our onboarding, and hold their hand every step of the way. And you can always access our extensive library of training videos to learn about features and best practices.
Contacts
sales@mhelpdesk.com 888-558-6275 ext. 1

Online support:

http://forum.mhelpdesk.com/
FAQ
What features does mHelpDesk offer?

mHelpDesk offers a full suite of features to help field service businesses run and automate their businesses. This includes lead management, scheduling, estimates, invoices, payment processing, and much more. We are also highly customizable to your business, from the workflows to invoice design and terms.

What makes mHelpDesk different?

mHelpDesk isn't your typical fly-by-night startup. We've been doing this for a long time and many have tried to imitate us. Our customers choose mHelpDesk because they're looking for a long-term partner, not just a product. We maintain the highest number of 5 Star Reviews on the Internet and consistently hold the top spot for best recommended software for service and repair businesses. Customers continue to praise mHelpDesk by submitting more rave reviews about our product and support.

Is the system secure?

mHelpDesk provides numerous mechanisms for securing your application data. Every employee must go through a vigorous screening and background check. Once approved, each employee must also complete over 80 hours of training before handling customer data. Data center firewalls control network access to and between our application instances. Data transmission between you and our servers is secured using 256 Bit Encryption, which is the same level used for all major banking.
---