Key benefits
Automate Invoice and Purchase order/Bill Creation - New sales order in TradeGecko will appear as total in QuickBooks Online as invoice for payment. New purchase order created in TradeGecko will appear as total in QuickBooks Online as a bill.
Automate and report on stock movements - we collate all changes in your stock levels in TradeGecko into a Journal on QuickBooks Online. This includes shipments of sales orders, received purchase orders, and stock adjustments.
Get accurate accounting for multichannel business. We connect your Shopify, Amazon, WooCommerce, Magento, eBay, Etsy, and other stores to QuickBooks Online with TradeGecko, and enable you to see and manage data from a single dashboard.
How it works with QuickBooks
TradeGecko integrates seamlessly with QuickBooks and many other applications within a merchant's commerce & supply chain ecosystem. With TradeGecko, you'll never have to spend time (or make mistakes!) updating accounting & inventory details as you sell products across multiple channels, in multiple currencies, with multiple tax requirements. Designed with growth in mind, automation is your best friend. QuickBooks works with TradeGecko's inventory and order management solution to sync accounting and online inventory and order management, providing you with the perfect cloud-to-cloud solution.
Details
TradeGecko is a modern commerce platform designed for multichannel & multi-location eCommerce and wholesale brands who build and sell physical products. Simply put, we allow brands to to automate and integrate their commerce platforms (Shopify, WooCommerce, Amazon, eBay, Etsy, and more), POS systems (Shopify POS, Vend) and supply chain ecosystems of choice (ShipStation, StarShipIt, Shippit and more) - from production through to fulfillment - from a single, integrated platform. Free yourself from the business of running your business and focus on growth.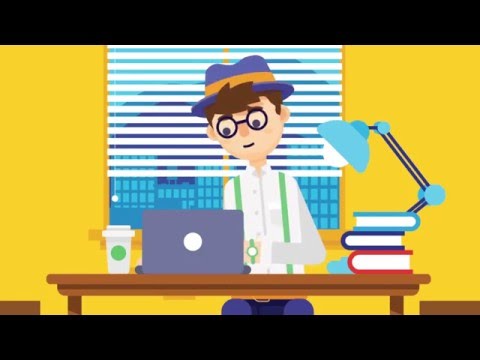 Start a 14 day free trial.
No credit card required.
Sign up here
.
PLAN
PRICE
USERS
DETAILS
Lite
$79 USD
2
• 150 Sales Orders
• 1 Sales Channel
• Accounting Integration
• Single Warehouse
• TradeGecko Mobile App
• 24/7 Email Support

Small Business
$199 USD
5
• 500 Sales Orders
• 2 Sales Channel
• Accounting Integration
• Multi-Warehouse
• Multi-Currency
• B2B eCommerce Store
• TradeGecko Mobile App
• 24/7 Email Support
• 2hrs Setup Assistance
Business
$599 USD
8
• 1500 Sales Orders
• 3 Sales Channel
• Advanced B2B Customization
• Fulfillment by Amazon
• Advanced User Rights and Warehousing
• Account Manager
• 4hrs Setup Assistance
• + Small Business Features
Premium
$799 USD
15
• 2500 Sales Orders
• 5 Sales Channel
• Multiple Brands
• Multi-Language Docs
• Account Manager
• 8hrs Setup Assistance
• + Business Features
TradeGecko Pro
Ask Us
Unlimited
• Unlimited Sales Orders
• Unlimited Sales Channel
• Custom Payment Rates
• 24/7 Phone Support
• Custom Setup Assistance
• Dedicated Account Manager
• + Premium Features
Support information is available through our Support Centre, Email and Phone.
Support Email:
support@tradegecko.com
Contacts
hello@tradegecko.com +61 290 372 508

Online support:

https://support.tradegecko.com
FAQ
What does TradeGecko offer that QuickBooks does not?

QuickBooks Online offers a very simple inventory management system. If you are running retail or wholesale, you need a significantly more robust system that can manage e-commerce channels, multiple warehouses, multiple users, currencies and your commerce operations. TradeGecko's inventory management software integrates with QuickBooks Online to provide one centralized system. You can have a look at the full features list on the TradeGecko website.

How does TradeGecko integrate with QuickBooks Online?

Within TradeGecko, go to the Apps tab and follow the on-screen instructions. Once QuickBooks is connected to TradeGecko, invoices will automatically be pushed over to QuickBooks from TradeGecko. If you are setting up your TradeGecko account for the first time you can import taxes directly from your QuickBooks account into TradeGecko. TradeGecko will synchronize the following items in QuickBooks: Income/Sales, Purchase Account, Payments, Cost of Goods Sold, Stock Purchases and Inventory Asset.

Which type of business is TradeGecko suitable for?

TradeGecko is best suited for small to medium sized wholesale and online retail businesses in any industry. If your wholesale business is centered around inventory and order management and multiple sales channels, TradeGecko is the perfect solution. TradeGecko's integrations in eCommerce channels (Shopify, Amazon, WooCommerce, Magento), accounting and shipping (Shipstation) helps simplify your commerce operations and synchronize inventory across all channels.

What other integrations does TradeGecko Offer?

TradeGecko is connected to top eCommerce tools and solutions that will help you grow your business. Get accurate accounting for your multichannel business, whether you sell on Shopify, Amazon, WooCommerce, Magento, eBay, or others. Achieving a single source of truth for your entire business. We are constantly expanding its product integrations to bring on the most popular commerce tools. Please check out TradeGecko's Addons section to get an updated and upcoming view of all integrations.
---