Key benefits
Accounting Automation - Automatically post data from your ecommerce stores and marketplaces—including orders, revenue, expenses, fees, and customer information.
Save time - Manage your online orders automatically from one app—no more manual work. The time you save with automation can be spent focusing on strategies to grow your business---like marketing, customer service, new product research.
Grow your business - Our powerful dashboard provides a single view of your ecommerce processes by consolidating data from all of your sales channels or processes and apps into one place, so you can make more informed decisions.
How it works with QuickBooks
Webgility seamlessly syncs your sales, expenses, fees, across all sales channels. It accurately and automatically posts data into QuickBooks marketplaces like Amazon, et al, down to the individual sale, providing financial reports of your entire business for strategic insights. Do you realize how much time this will save?
Details
#1 rated app in Intuit's ecommerce category, Webgility integrates with 100+ ecommerce platforms for retailers & brands to manage business across multiple sales channels & processes, from a single app. Automatically keeps track of orders, inventory, revenue, expenses & fees, products & customers across all channels. Save time, get accurate, automated financial data. Delivers financial data, down to item-level profitability.
Webgility integrates to all these—and more:
Amazon, eBay, Etsy, BigCommerce, Magento, Shopify, Volusion, WooCommerce, Stamps, Endicia, Fedex.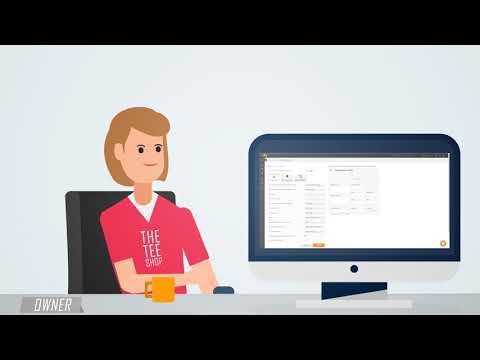 | PLAN | PRICE | USERS | DETAILS |
| --- | --- | --- | --- |
| Basic Plan | $249/month (billed annually) | 1 | Connect to QuickBooks Online or QuickBooks Desktop (U.S. editions). Sync up to 2 online sales channels and up to 1,500 orders/month. Need more? Ask us about our Advanced Plans. |
Unlimited support by email, chat, and phone during business hours.
Contacts
support@webgility.com (877) 753-5373

Online support:

https://help.webgility.com
FAQ
How do transactions from my online store post to QuickBooks Online?

Postings to QuickBooks Online can be customized as either individual sales receipts or invoices for each online order. They can also be posted as a daily consolidated batch per sales channel, to reduce data volume into QuickBooks and streamline reconciliation. You can individually customize your store postings.

Can I sync my inventory quantities in QuickBooks Online to my online store to keep my product availability status accurate and up-to-date?

Yes, once products are linked from QuickBooks Online to your online store via Webgility, syncing is possible. Transactions from your online store will sync to QuickBooks, reducing on-hand volume. As you replenish your inventory, you can sync those quantities to your online store either automatically (on a set schedule) or manually (on demand).

How does Webgility handle customer matching with online orders that are posted to QuickBooks Online?

Webgility can be configured on a per-store basis to use a single customer record (like a generic "Online Store Customer" with a fixed set of attributes, including ship-to and bill-to addresses). Or it can match "non-existent" customers to QuickBooks Online using several criteria (like First Name/Last Name or Email Address) to identify them. New customer records can be created if they are not matched to existing customers.
---